Even though I haven't had time to do many posts the last couple of weeks – there has been significant progress on the observatory.
I finished on the siding on the roof peaks, installed the exterior door, installed electric service/fiber optics for networking, and a coat or two of paint on the siding.
The siding work on the roof peaks was a fun exercise in cutting angles to match the 4:12 pitch of the roof – this was perhaps some of the most difficult cutting I have had to do at this point. Here are some pics: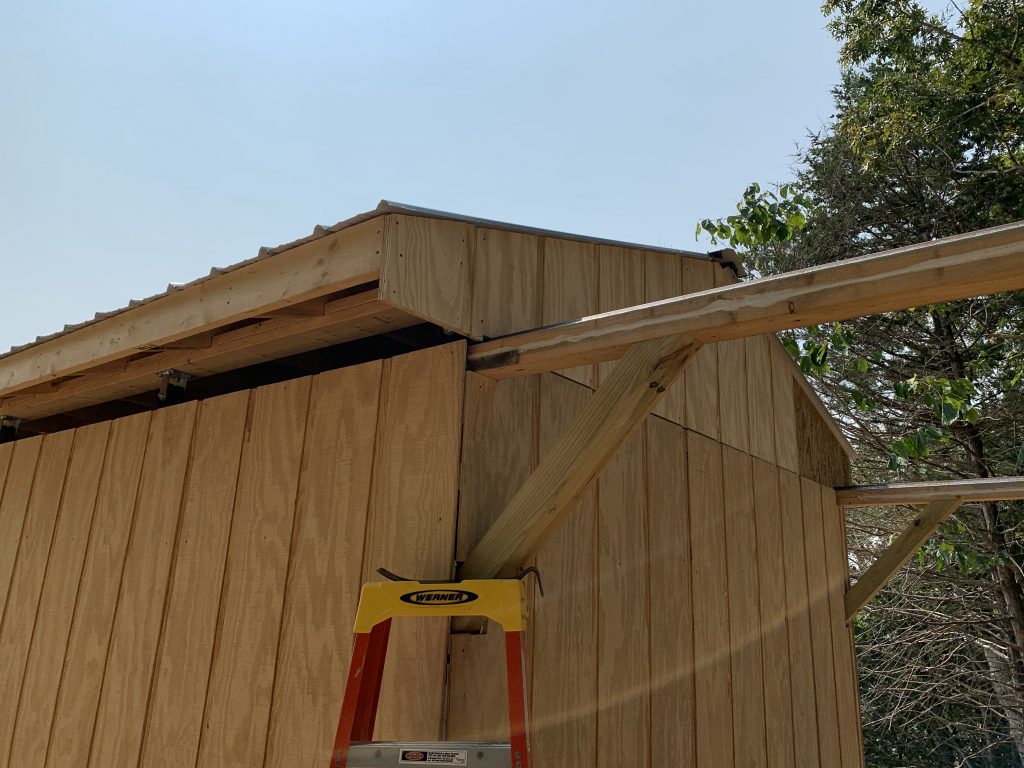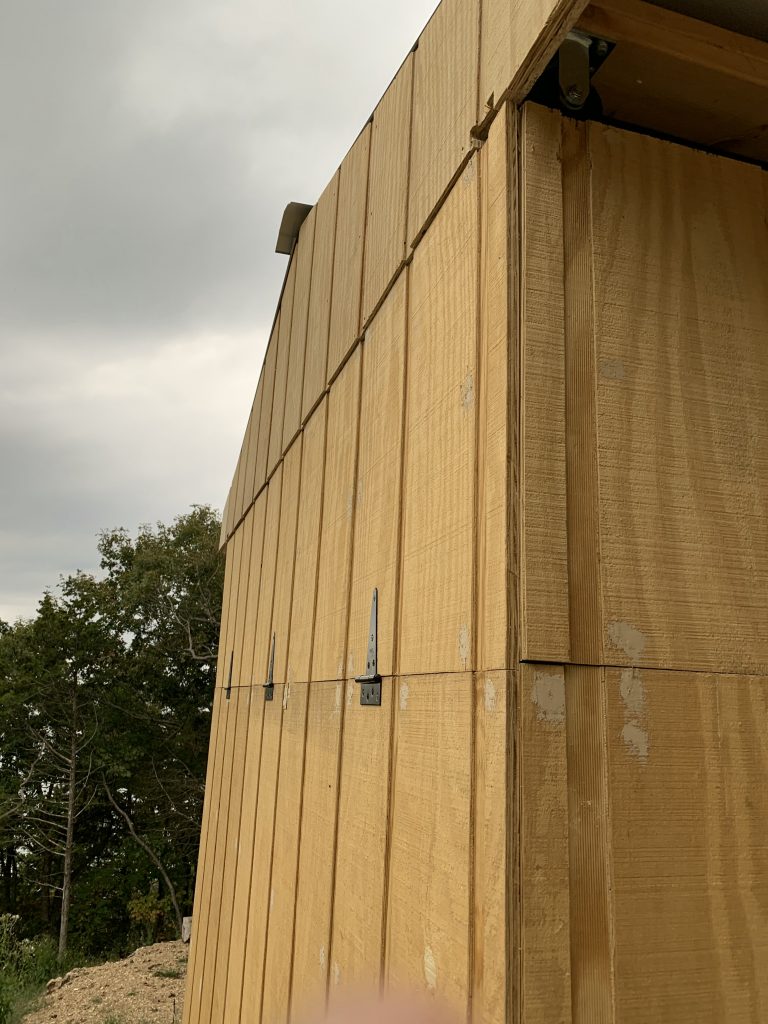 The exterior door is a Cannonball 36 inch steal door. Nothing overly exciting here -just the normal process of leveling and shimming for install...