Been a few weeks since my last post (some due to a skiing vacation in Winter Park Colorado), however a significant amount of progress has been made. Most of the work involved stain, trim board, outlet and switch covers, carpeting, desk top construction and low voltage wiring work.
I drafted Tif to help with the staining and polyurethaning of the control room walls and ceiling. Couldn't ask for a better result – I achieved exactly the log cabin/lodge look I was shooting for. We used a Miniwax custom stain color of "Terracotta", a single coat made for the perfect color. Here are some pics: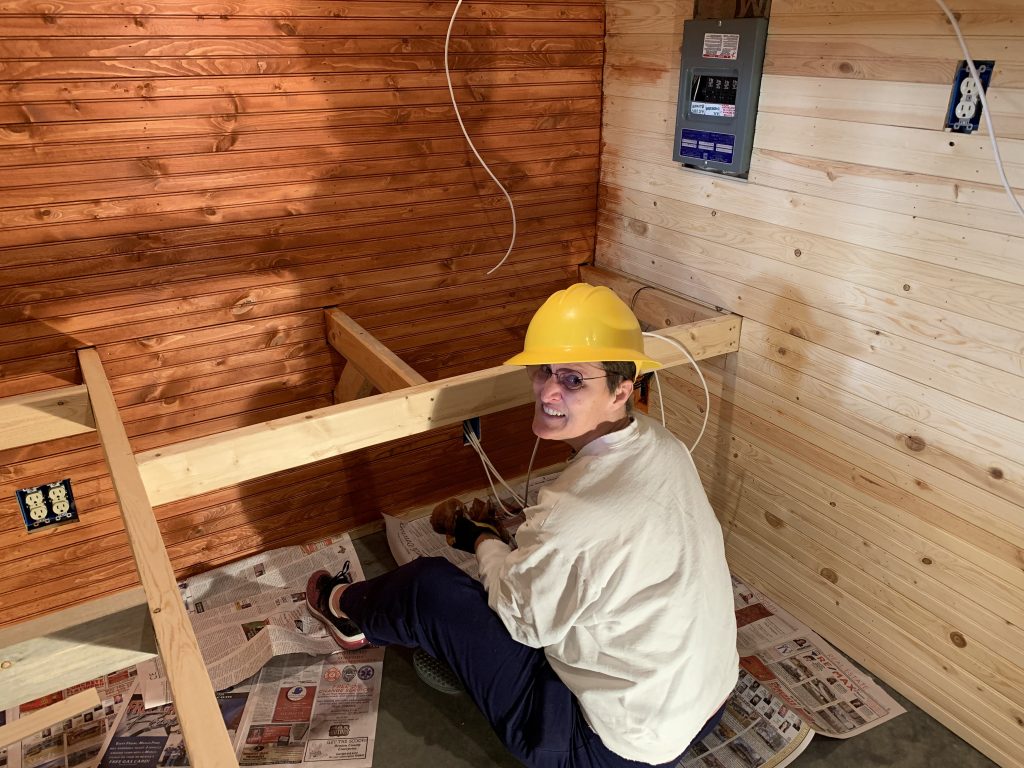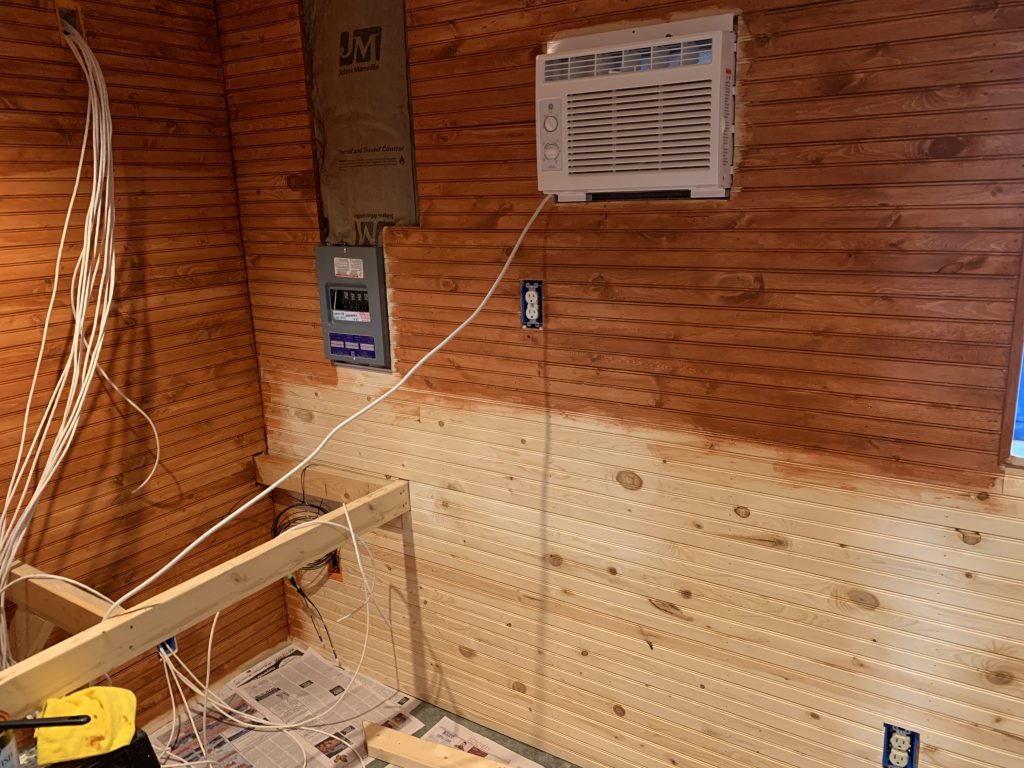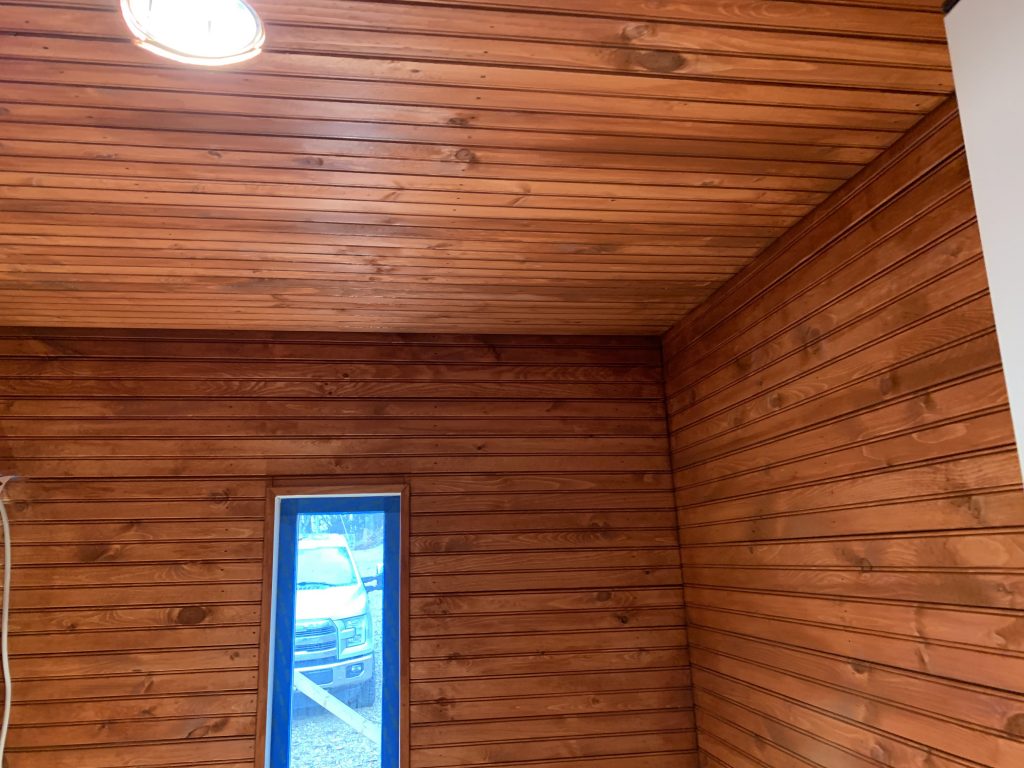 After staining, carpeting and baseboard and other trim was installed – we used self adhesive carpet squares from Foss. The addition of quarter round in the room corners finished of the trim.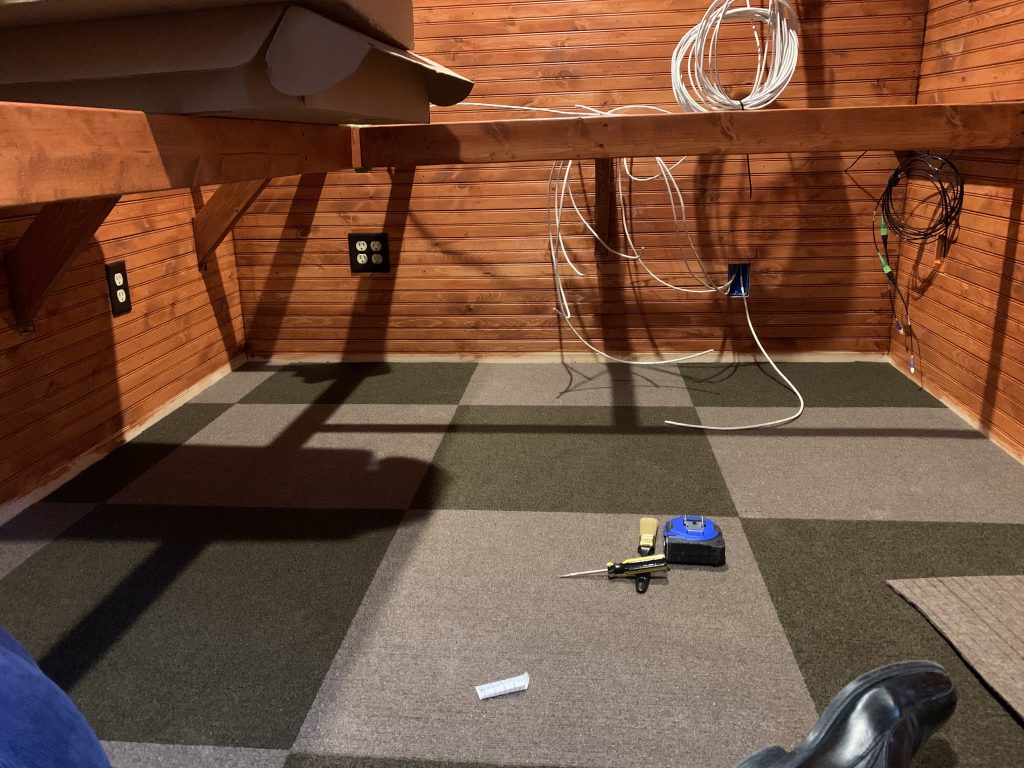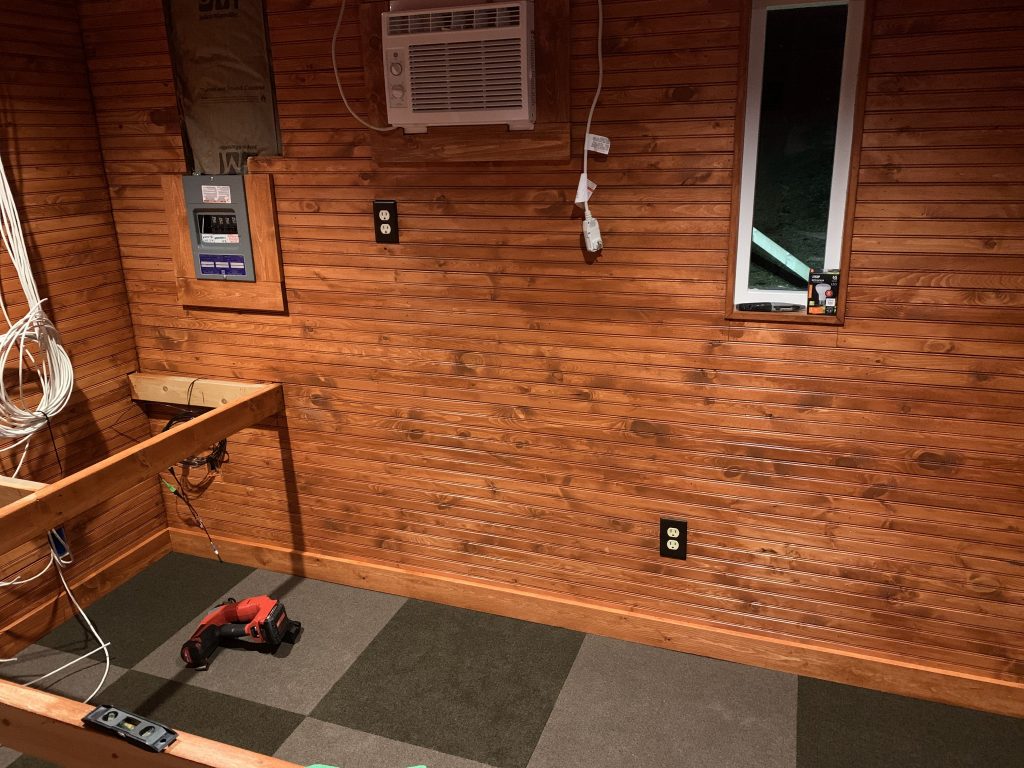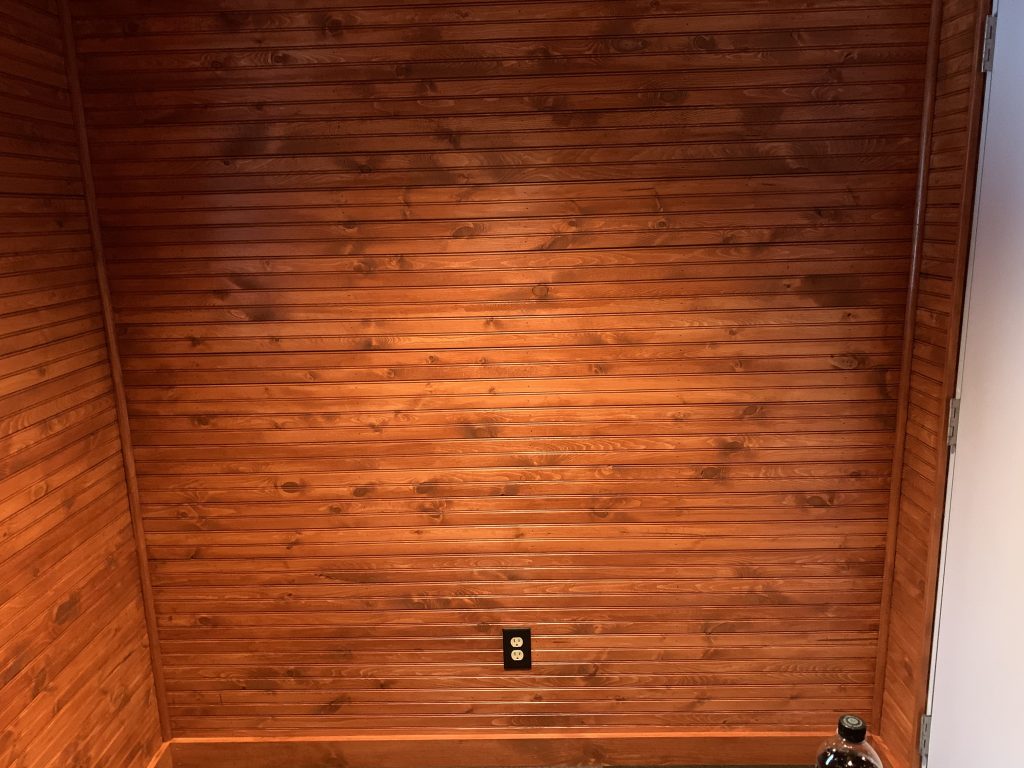 The desk top boards are 1/2 oak plywood boards stained with Minwax "True Black". A "backsplash" using 1×4 will be added around the boarder of the desk when finished. I cut 2×3 1/2 cable routing holes in three of the boards to facilitate computer wiring.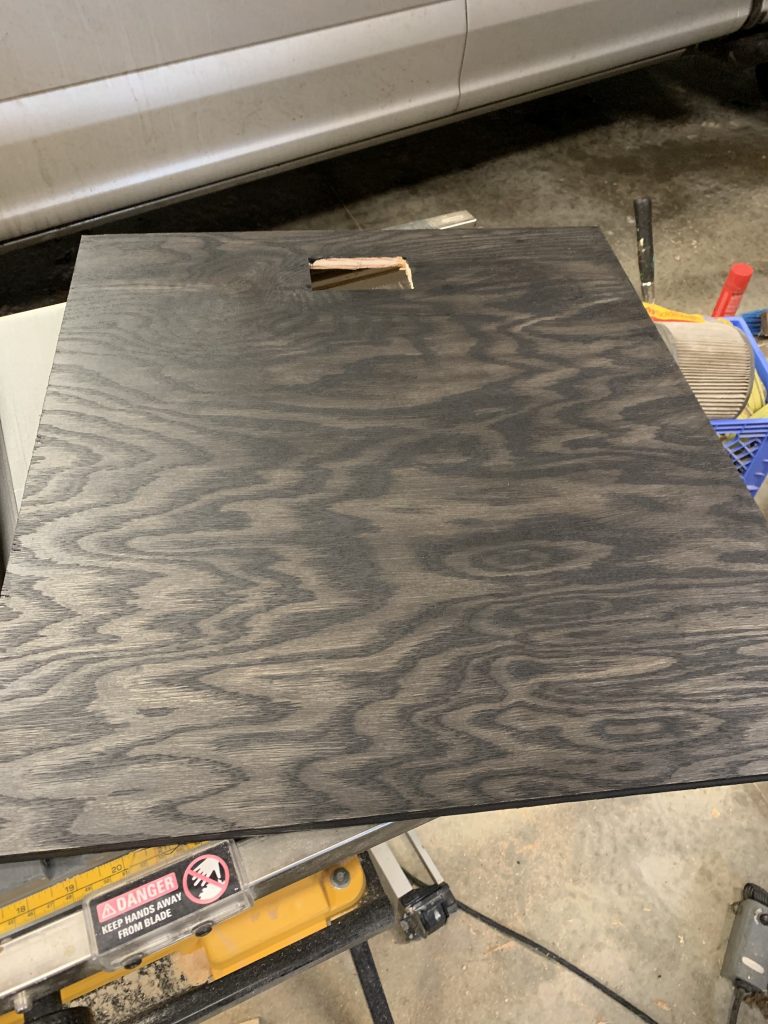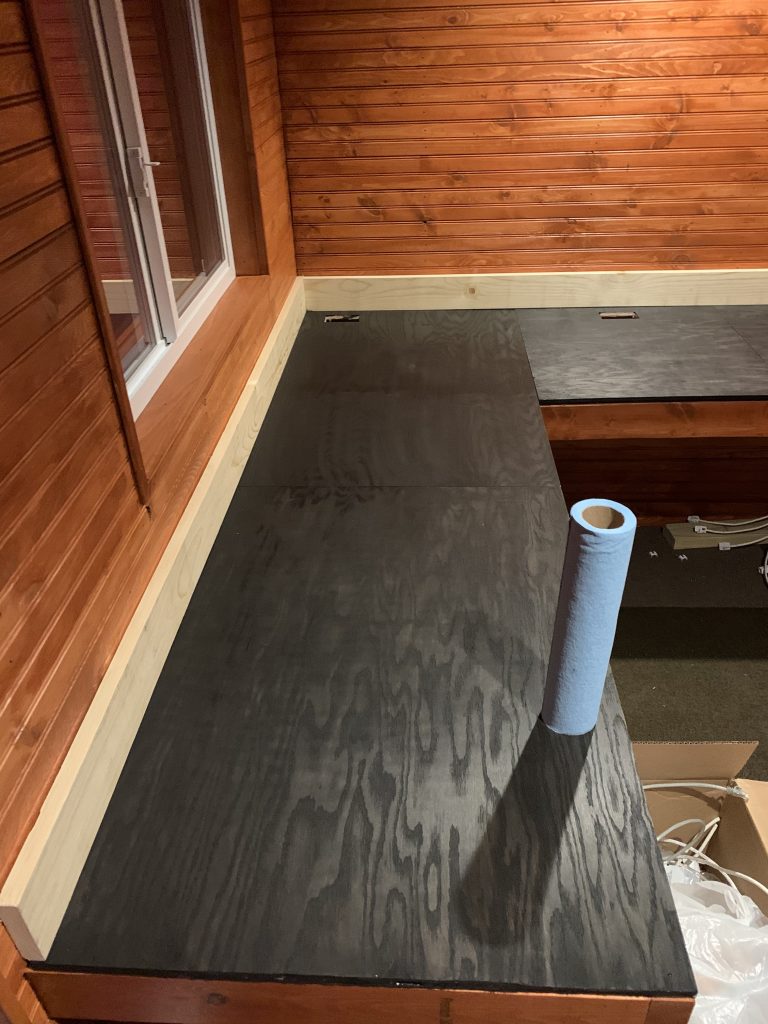 Spent some time on Sunday terminating CAT 6 cabling, and this evening constructing a shelf for the network switch and cabling patch panel. We are now likely a week or so away from system tests of the 12″ Meade LX200 Go-To mount and computer interface, as well as moving my homemade 12.5 Newtonian to the facility. I will finish paint in the observatory area and some exterior areas as well as wall flap supports when the weather changes. Getting pretty excited that we are close to being operational!