Even though I haven't had time to do many posts the last couple of weeks – there has been significant progress on the observatory.
I finished on the siding on the roof peaks, installed the exterior door, installed electric service/fiber optics for networking, and a coat or two of paint on the siding.
The siding work on the roof peaks was a fun exercise in cutting angles to match the 4:12 pitch of the roof – this was perhaps some of the most difficult cutting I have had to do at this point. Here are some pics: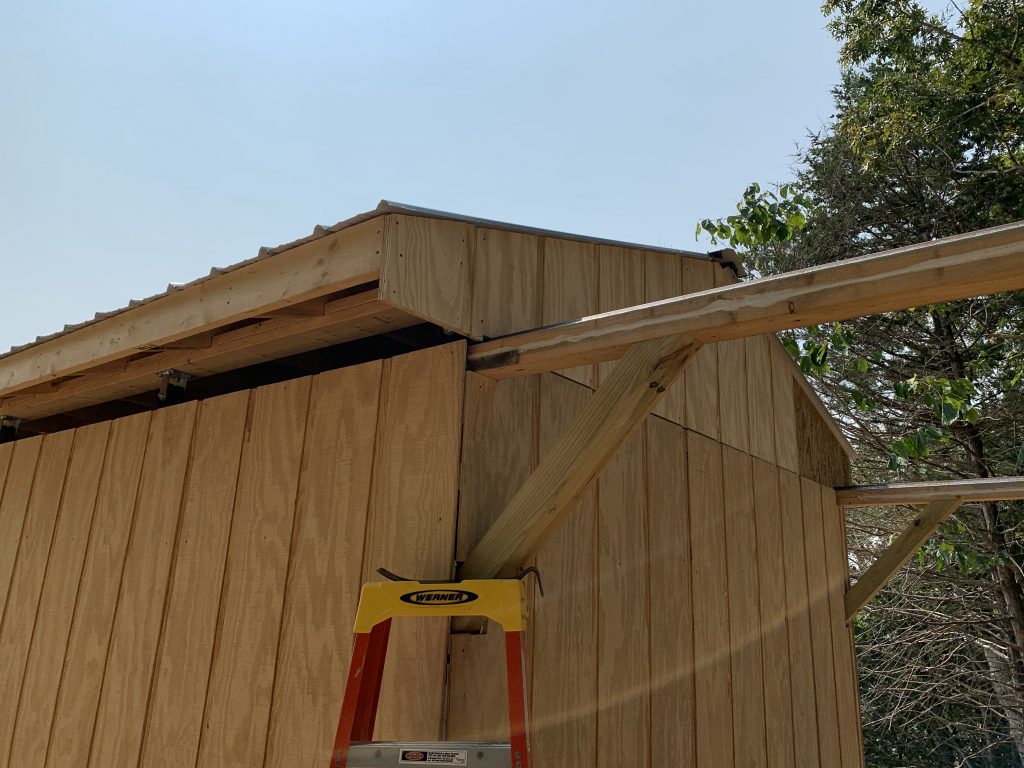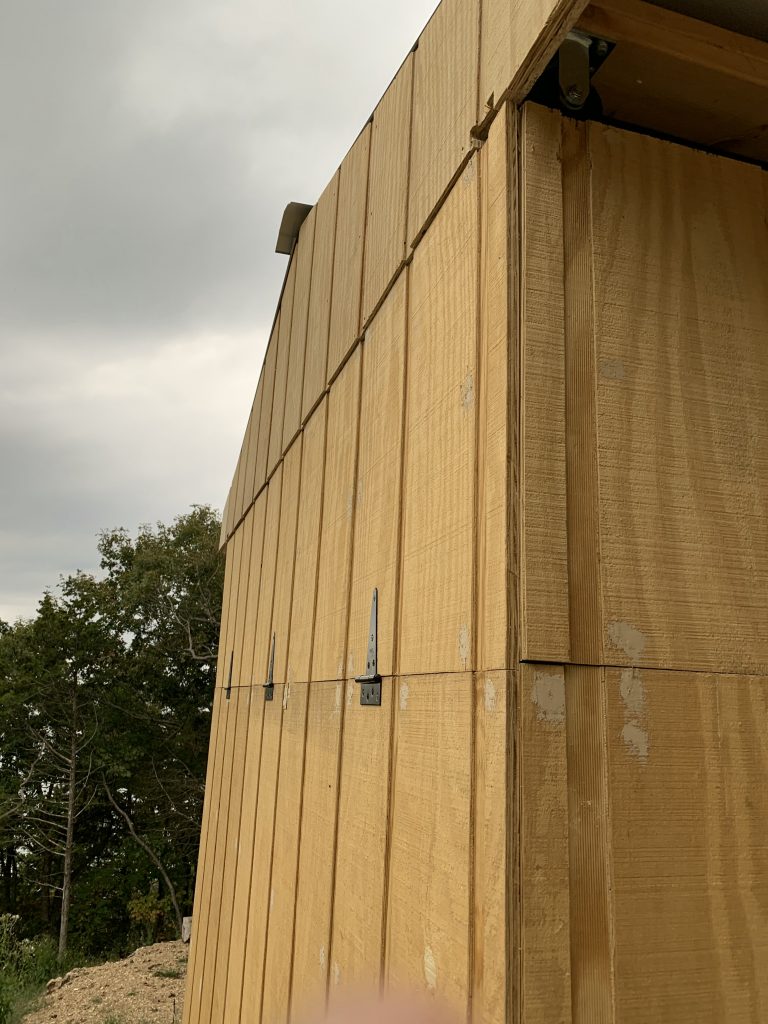 The exterior door is a Cannonball 36 inch steal door. Nothing overly exciting here -just the normal process of leveling and shimming for install. My neighbor Dave helped out with this part – he is a pro at this kind of stuff.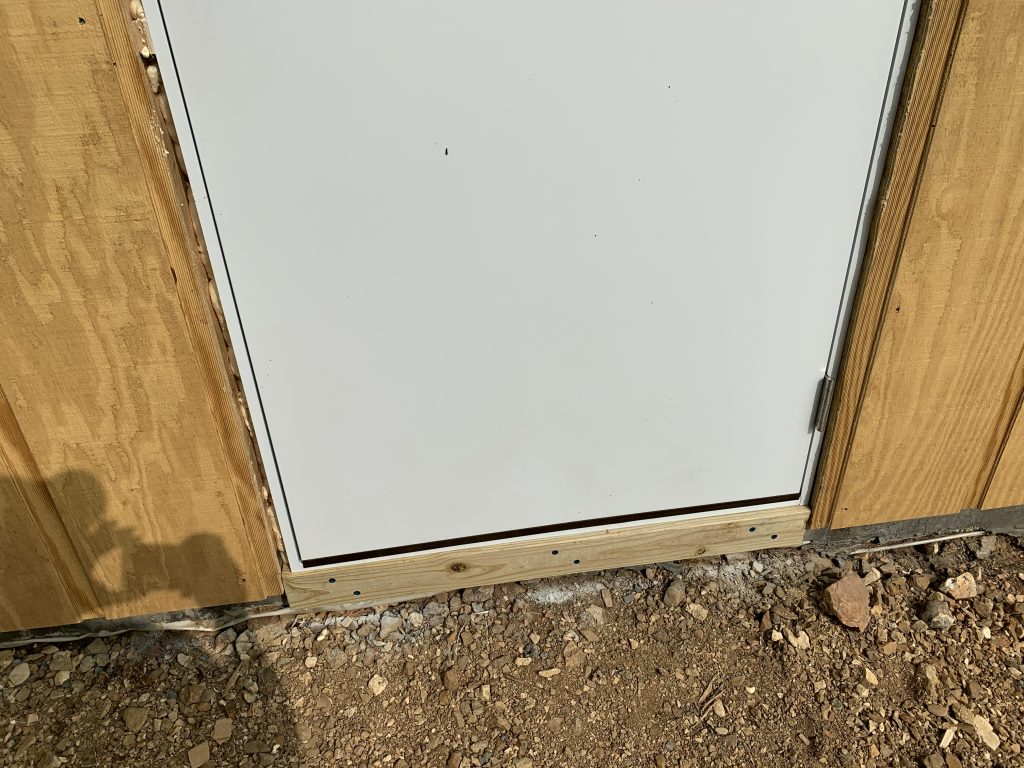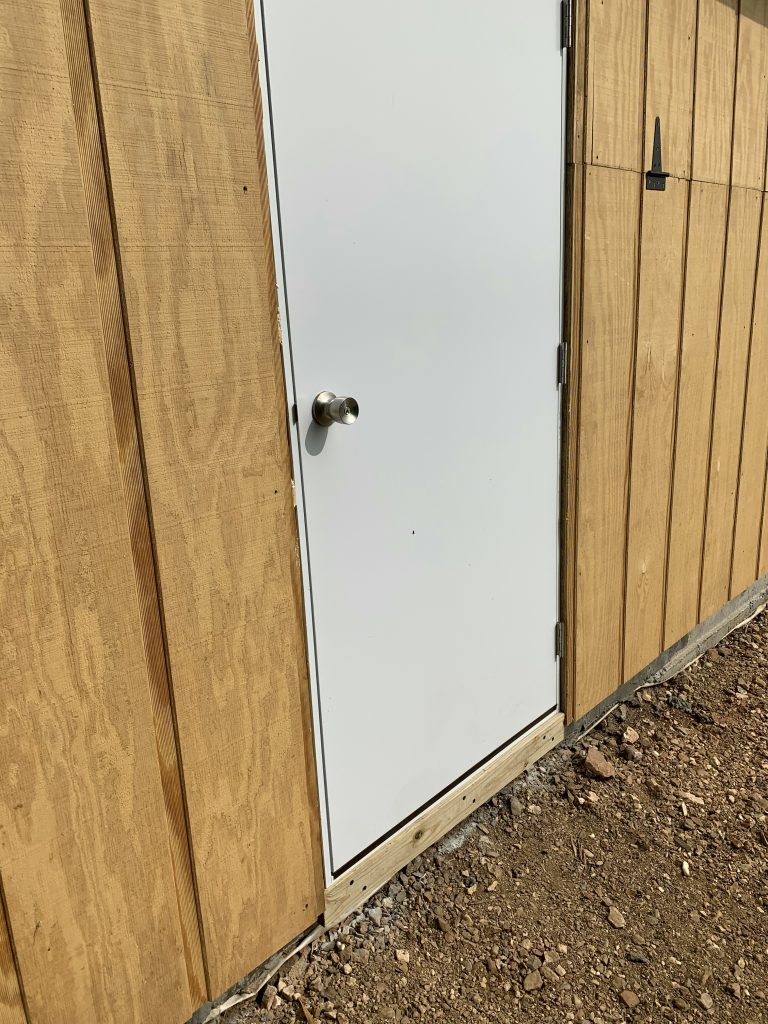 The week before last, I had the electrician back out to finish extending power and network connectivity from the house grid up the hill to the observatory. This consisted of running 8 gauge wire + 2 strands single mode fiber through about 100 ft of 2″ schedule 40 underground conduit I had installed back in the spring. Vince and Justin from Romig Electric pulled the wire and connected 220 volt service to the observatory, and I installed an outlet in the building office area to use for tools (beats running an extension cord up the hill everyday). The fiber optics will be used with bi-directional small form plug-able (SFP) optics installed in Cisco ethernet switches located at the house and the observatory, providing two 1 gigabit links to the world. I have 1 Gigabit symmetrical internet service through Co-Mo Connect, a fiber to the home network with 20K+ subscribers that I helped design and build.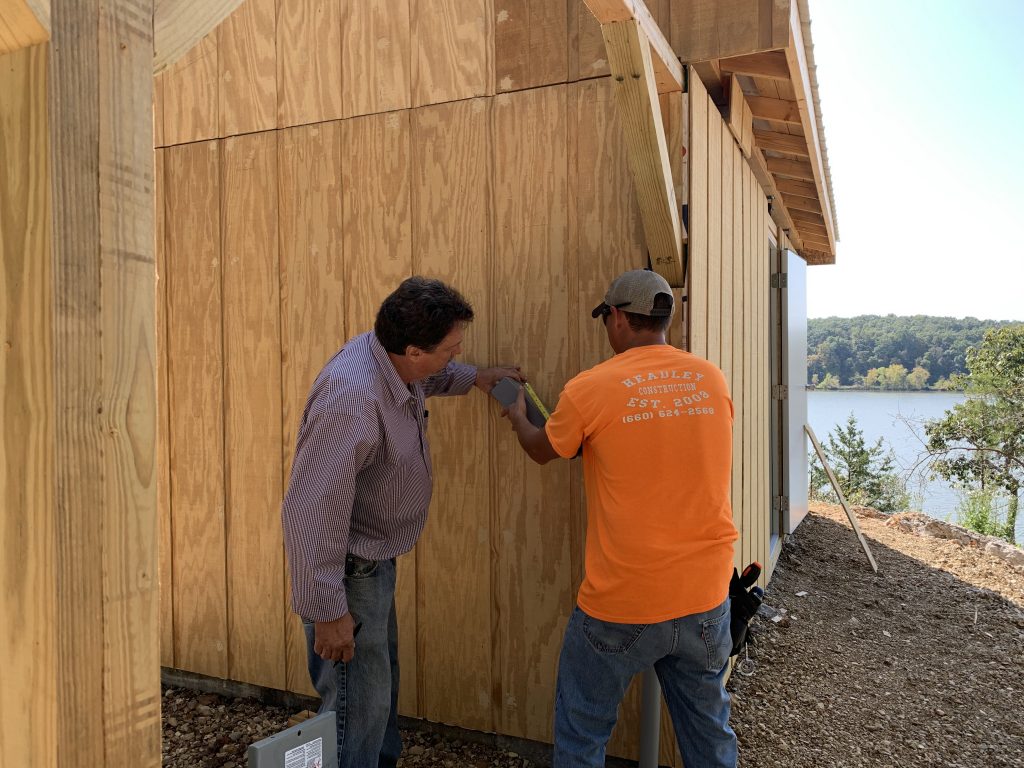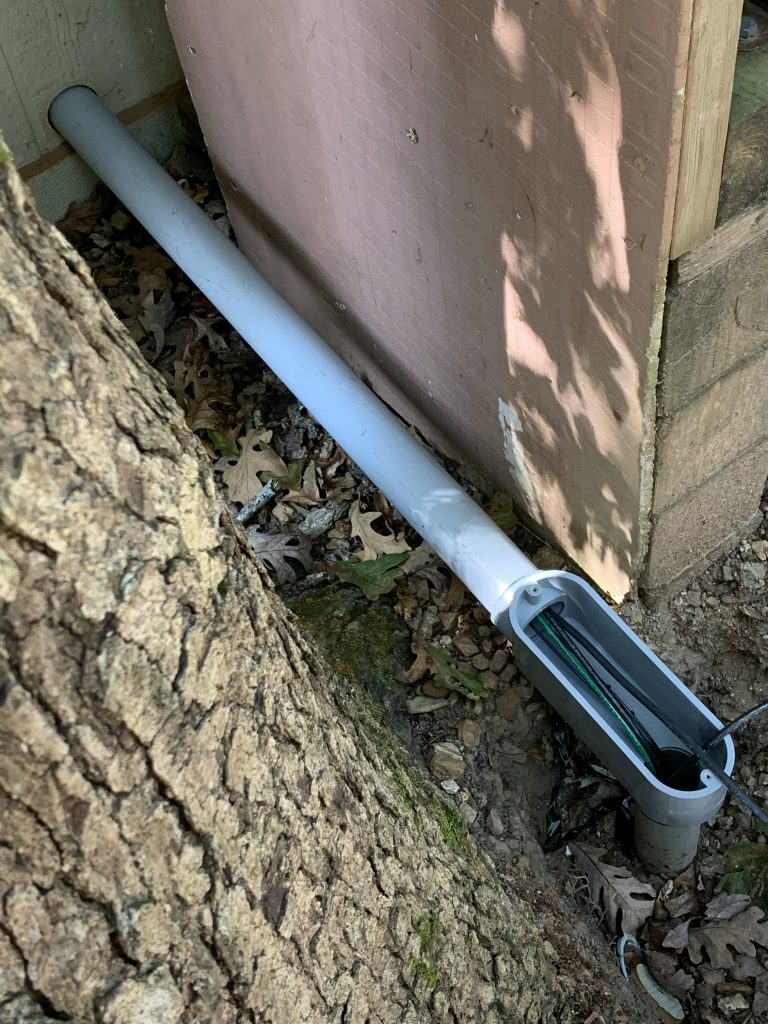 Lastly Tif and I spent this last weekend putting 2 coats of paint on the siding of the observatory, in preparation for adding trim, and cutting in a few small windows and vents.