Spent the last two weekends trying to get all the last of the exterior needs done/ready for winter. The weekend before last included a serious amount of painting and caulking, sealing and more painting, caulking and sealing, including installing metal corner pieces, building the exterior door frame trim, rail support trim, additional brush stripping and other weather proofing.
The metal corner pieces are the same G-Channel metal that I used on the the roof for peak edge trim. These pieces really help protect and dress up the corners of the building.
I painted the bottom edge of the siding all the way around twice with two generous coats of clear "Flex seal" in an attempt to water proof the bottom edge of the building. Got a good coat of paint on the soffit and facia as well.
After consulting my neighbor, Dave, he gave me some pointers on how to build up the door trim around the entry door. I used 1×2 Royal PVC board hanging the "flat" facing panels around the door to overhang the edge of the door frame, and then took a measurement of the gap and ripped additional PVC boards to fill in the small gaps between the facing and the door frame. Came out really nice, actually. Even I get lucky sometimes….
Here are some pics: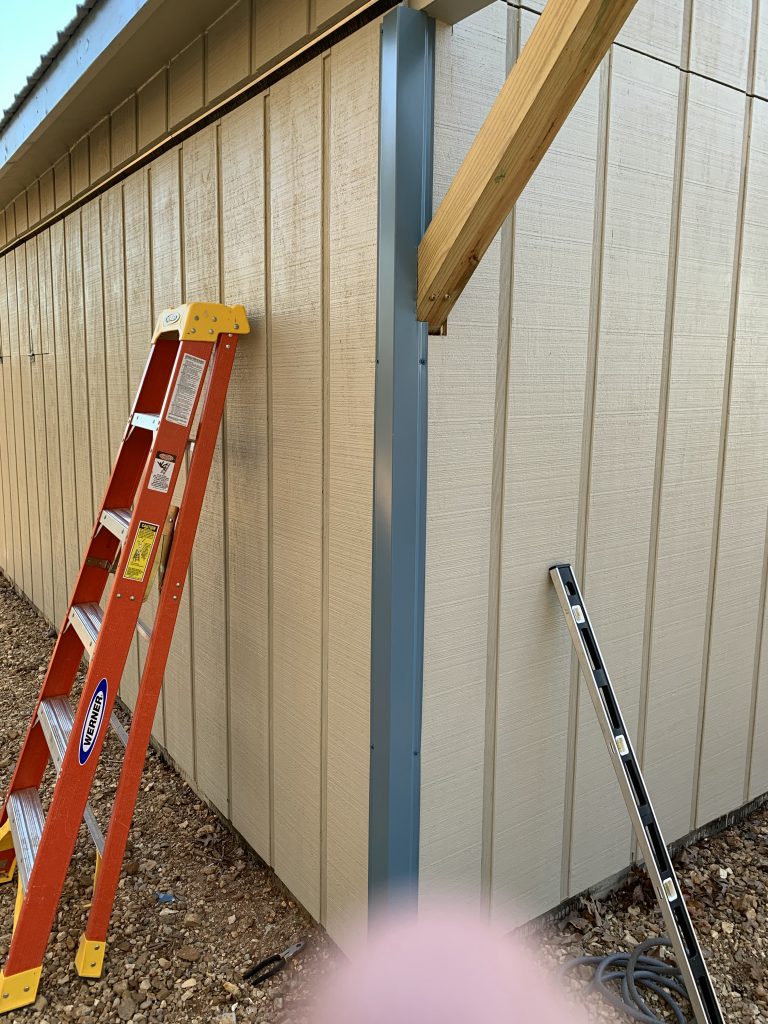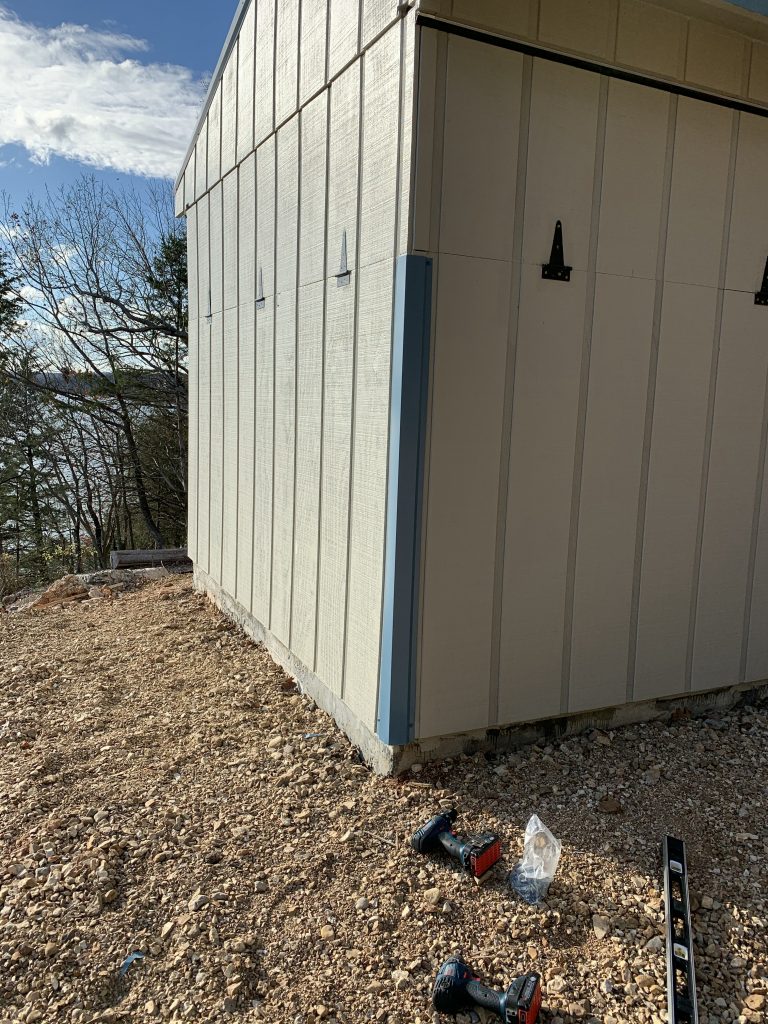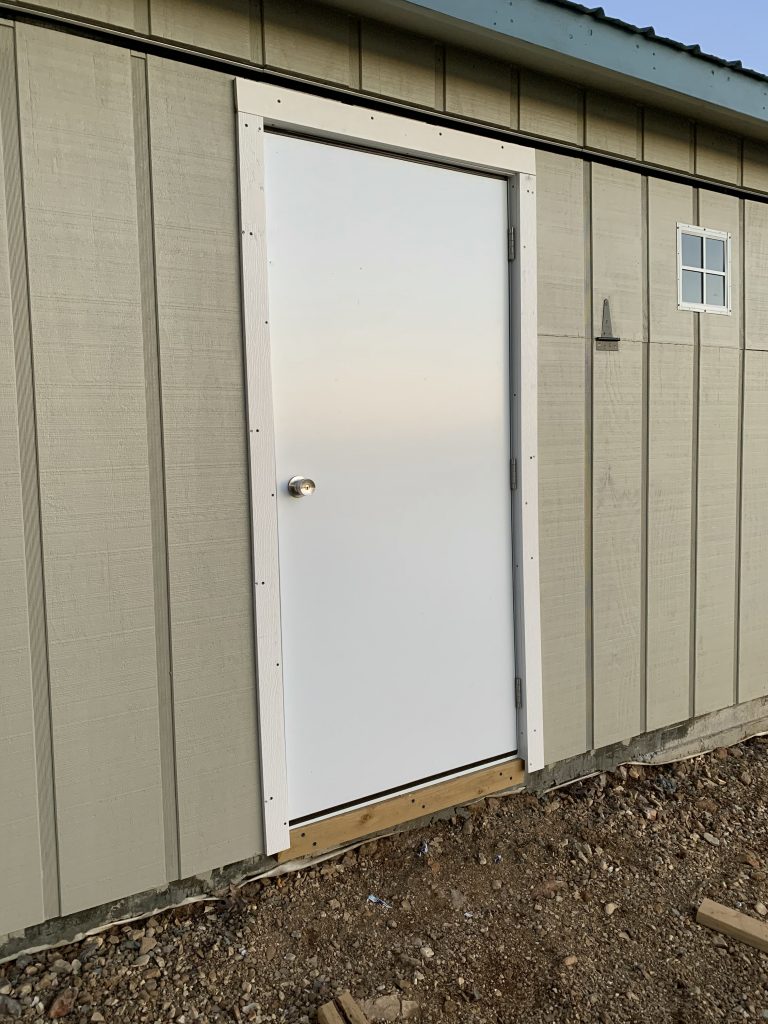 This past weekend I focused on finishing the trim around the roof rail supports, and installing the remaining windows and control room air conditioner. The windows consisted of four additional 12×12 shed windows, and a 10×28 transom style double paned window for the control room. Compared to the last set of windows I installed – I think I came up with a better system for cutting them in – it was significantly better this time around – eventually when you use a sawzall enough, you figure out how to use it well. I used Royal 1×2 PVC trim board to trim the transom window and the A/C unit and roof rail supports.
I also installed metal/rubber door sweep material along the North roof seam to keep water from pooling on the roof plate when it rains – this seam sits in a way that would allow water to collect (unlike the south seam). Lastly I used a tube of white lithium automotive grease and a rag to spread the the grease on the exposed sections of the roof rails to protect them from water and corrosion as well as lubricate the surface.
Next weekend will begin the finishing of the interior – beginning with wiring, insulation and closing up the walls.
Here are some pics of the window installation and trim: