Its been a couple of weeks since the last post, however work continues. With the change of weather I have been focusing on finishing the exterior as much as possible in preparation for the Winter. Hard to believe I have been working on this project since last December, when the concrete was first poured.
Anyway – Tif and I installed the roof peak trim metal, as well as completed a two full coats of paint last weekend. I also temporarily installed four center cam latches – these will need more work later, but they will allow the roof to be unsecured and opened quickly. I also spent some time working on a "mock-up" of a skirt for the roof that will allow it to be weather sealed with brush style weather stripping. I had to order the weather stripping from a commercial door company, and due to COVID-19, had to wait several weeks for it to arrive. The stripping is 1 inch and inserts into aluminum channel. I selected a 45 degree channel for the skirt. The skirt is made from 8″ of 12 inch on center siding with a small strip (1 inch) of sheathing flush mounted to the lower edge. The skirt will be attached to 2×4 nailler blocks attached to the 2×6 roof plate, and after attached the skirt will hang 1 1/2 inches below top edge of the building siding, and the brush stripping will provide a seal against dirt, water and insects.
Here are some pics of the work: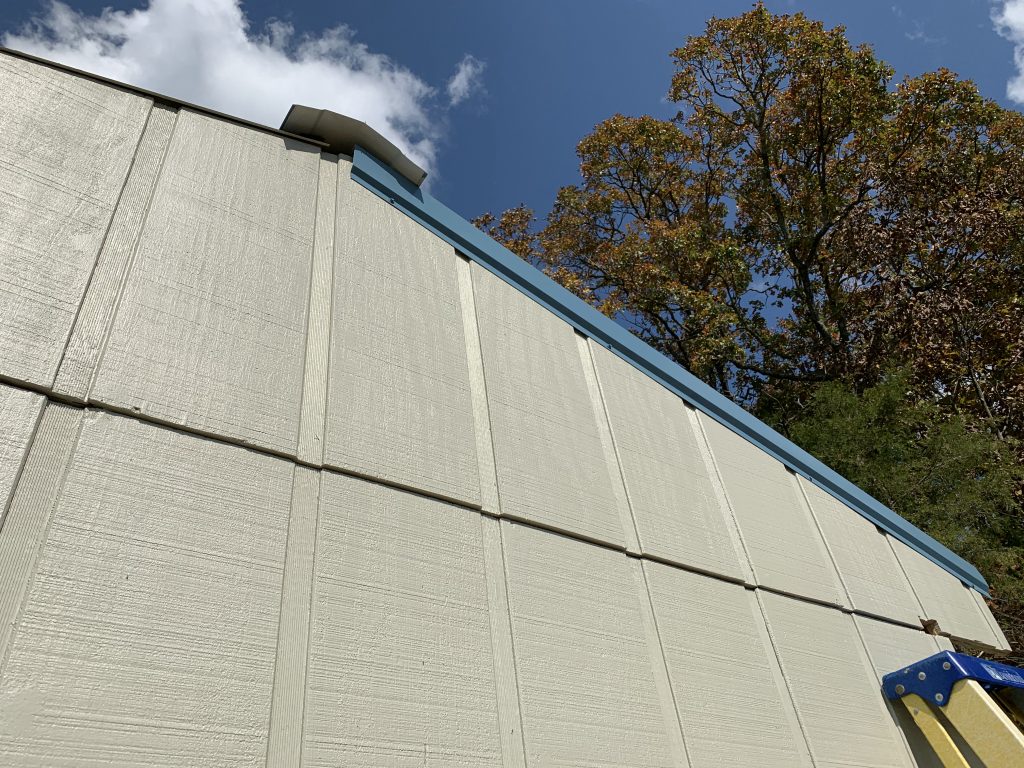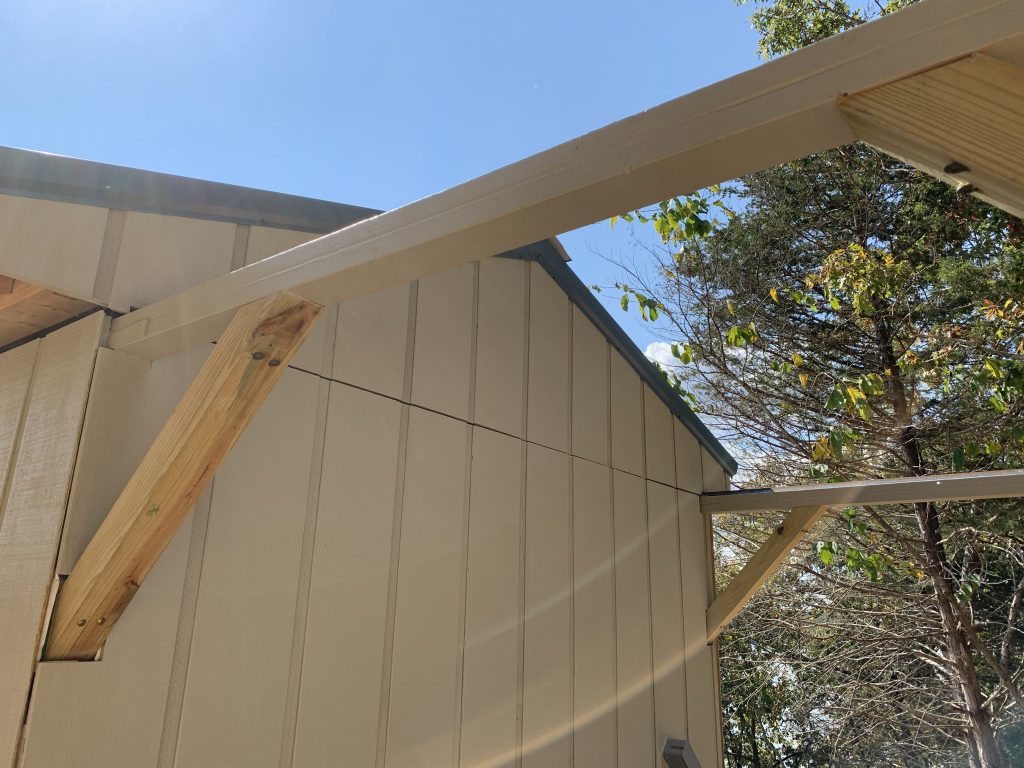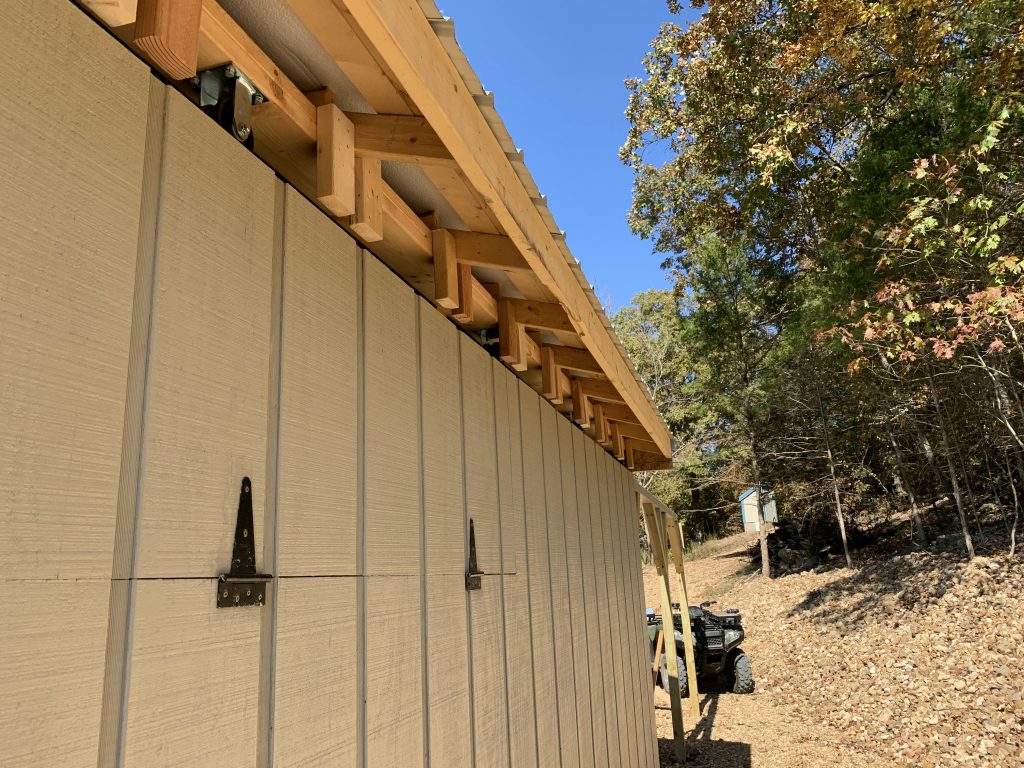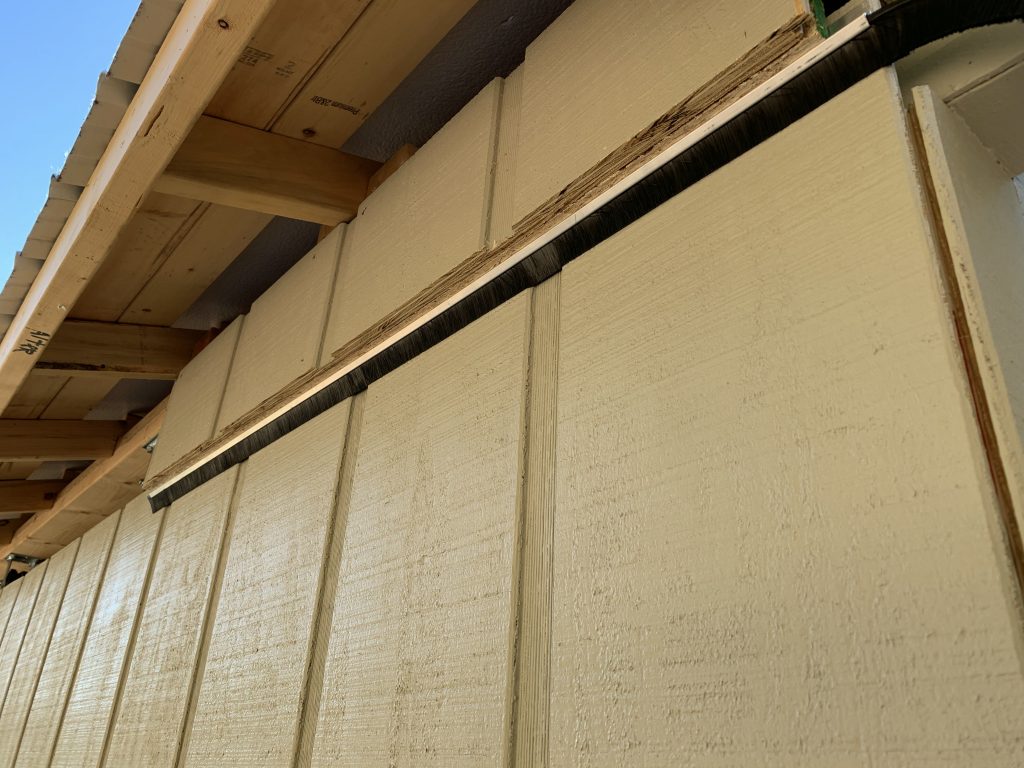 Today I spent some time on the inside of the building (due to rain) preparing Window boxes for the windows to be installed on the "flaps" on the three sides of the building and the long transom window on the north wall of the control room. The windows on the flaps are small 12×12 RO shed windows that are light weight, and don't require a lot of structure to support – simple 2×4 boxes is all that is required for these. The transom window is a bit heavier (its a double pane window) so I added a center support for the frame for this one. Since all of these windows sit within the 16 inch on center walls of the building they don't require full/standard window boxes. When I have a good dry weather day I will cut the windows in and trim them out. Here are some pics: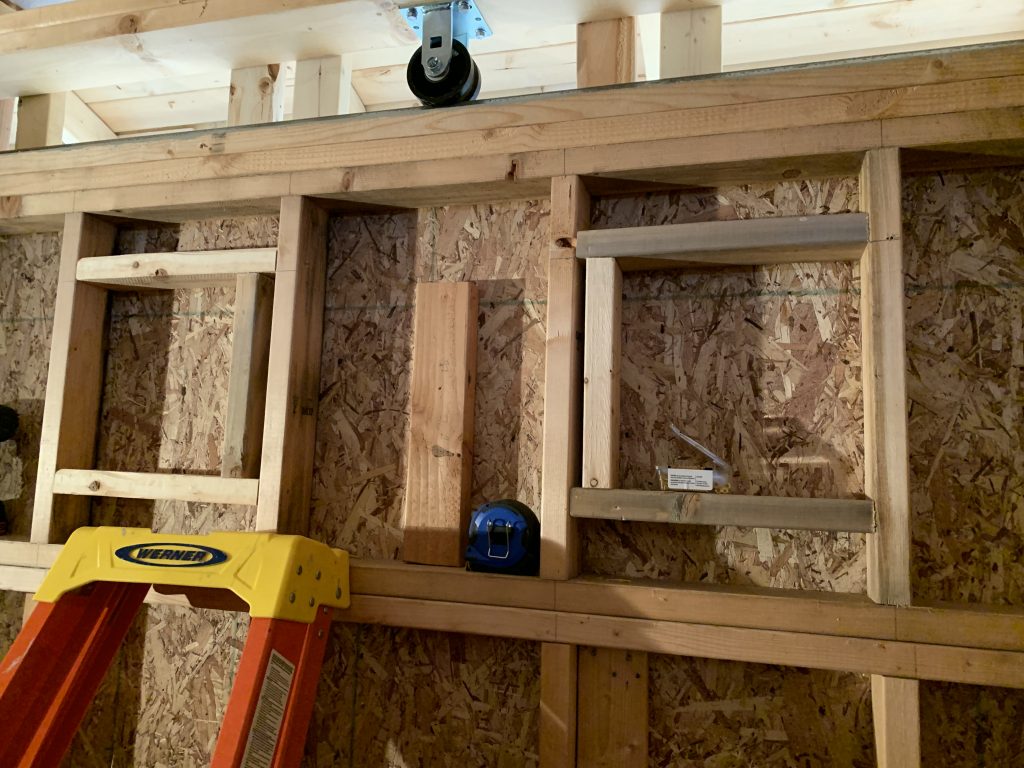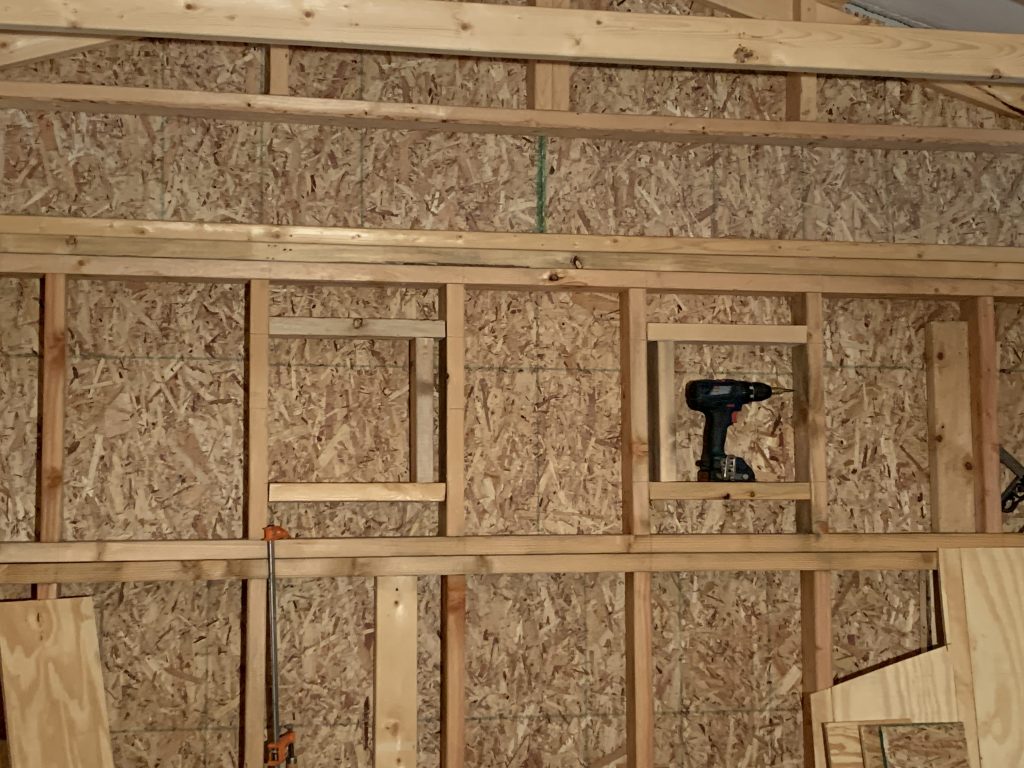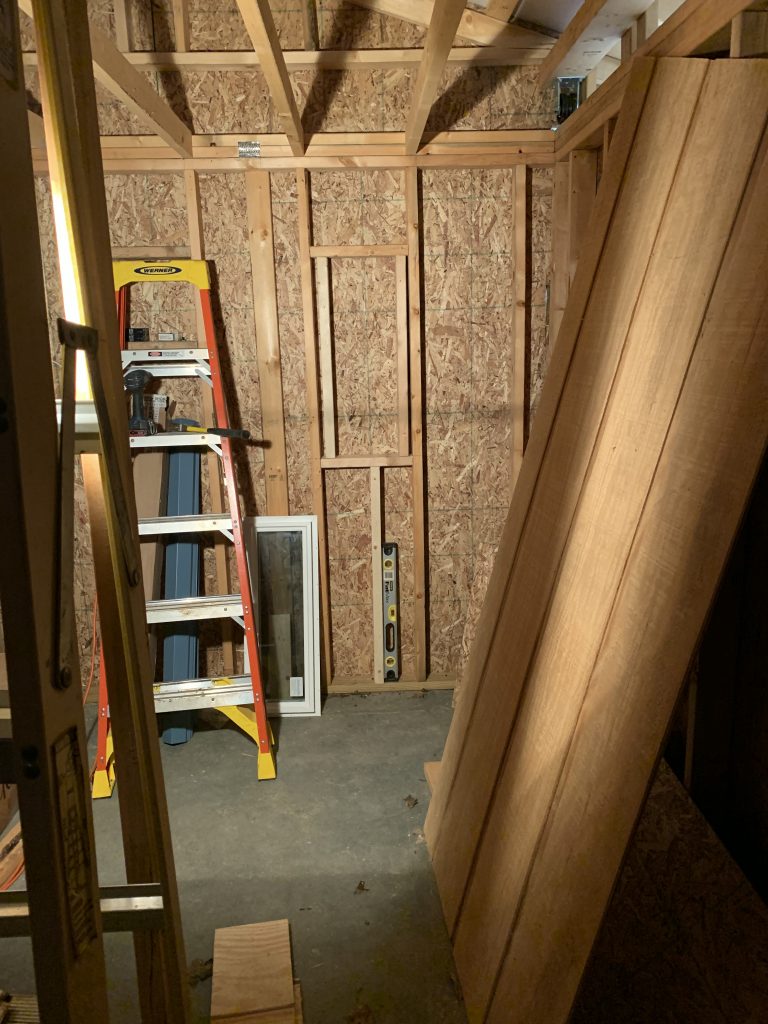 Next week I hope to finish installing the roof skirt, and cut in the windows!